Concept
Langsuan. A vibrant district rich in history, reflecting the heritage of Bangkok and of Thailand.
NIMIT Langsuan is where your future resides. A freehold residence to embrace inner-city living, located in the heart of the city of angels, on Langsuan Road.
Discover a tower like no other, soaring above expansive Lumpini Park, overlooking Royal Bangkok Sports Club, Langsuan Village and Chidlom at your doorstep - this is the place to be.
Created by PACE Development, inspired by the infinite possibilities of the future, NIMIT is your new home.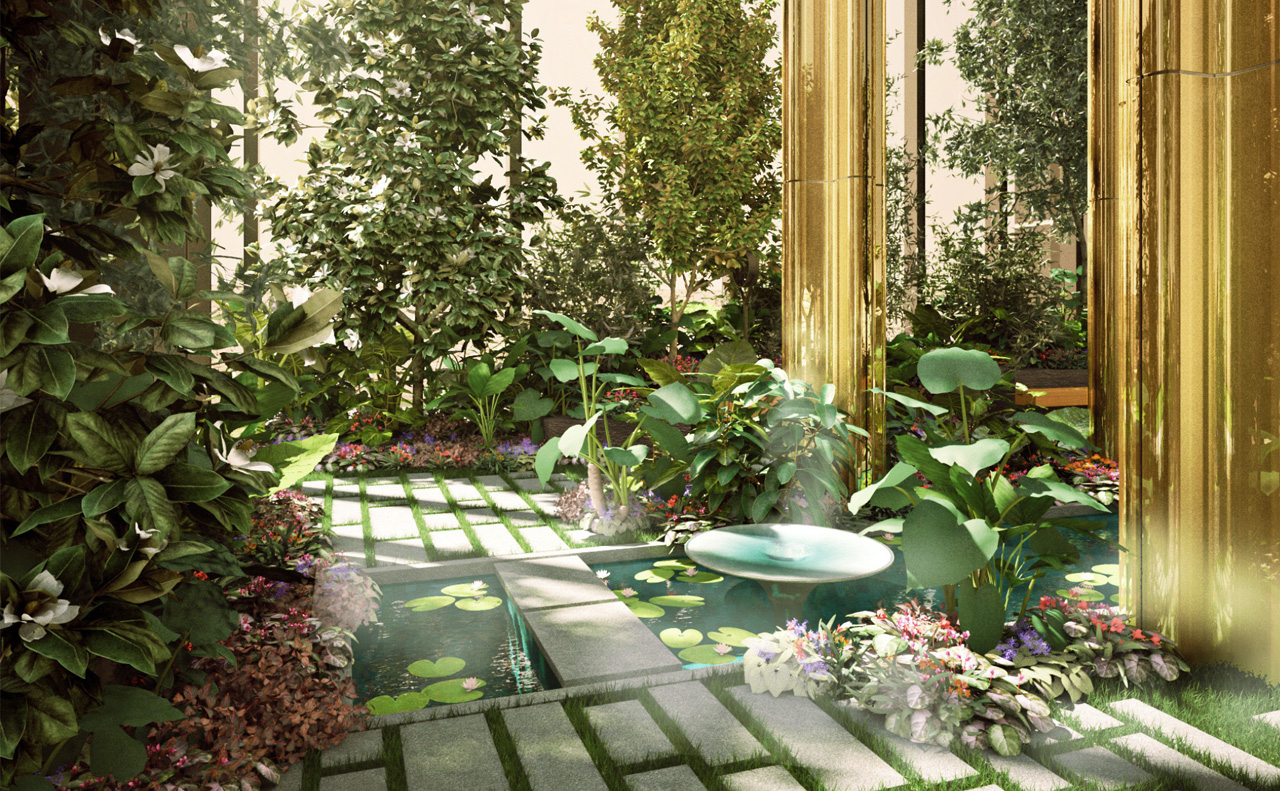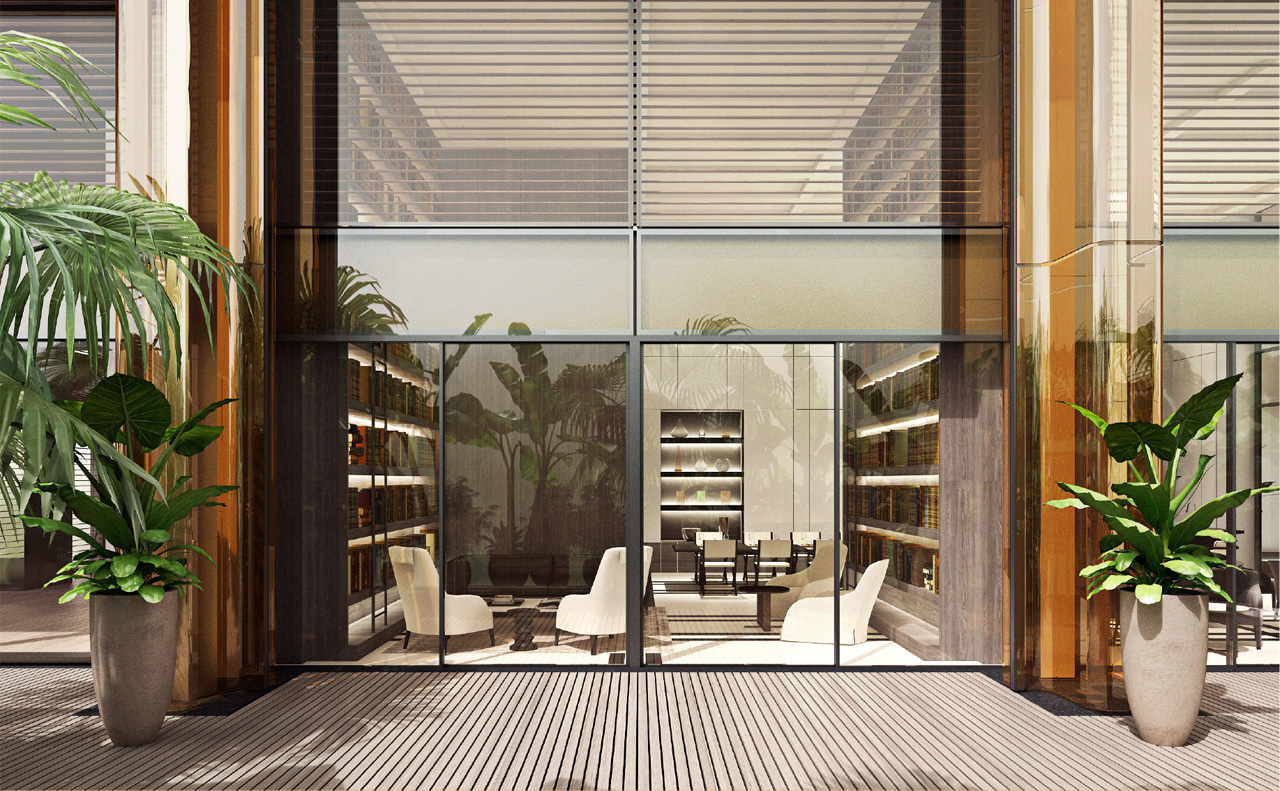 Design
From the moment you enter NIMIT Langsuan, you can see a vision of a different life. A new life.
Inspired by the simplicity of a vertical rod, the tower rises 54 storeys and 210 meters into the sky, a result of elegantly designed façade, wrapping the building to create a timeless architectural statement.
Your well-being is the foremost consideration, and the design embraces the concept of sustainable living. Providing views across Lumpini Park, RBSC, Langsuan Village and Chidlom, at NIMIT Langsuan you see the intersection of Bangkok's past. And its future. Your future.
Master plan
Set back from Langsuan Road, the lush garden entrance provides a unique greeting upon arrival. NIMIT Langsuan is an urban oasis crafted to maintain a connection with nature, to create a sense of serenity and peace as you reach your home.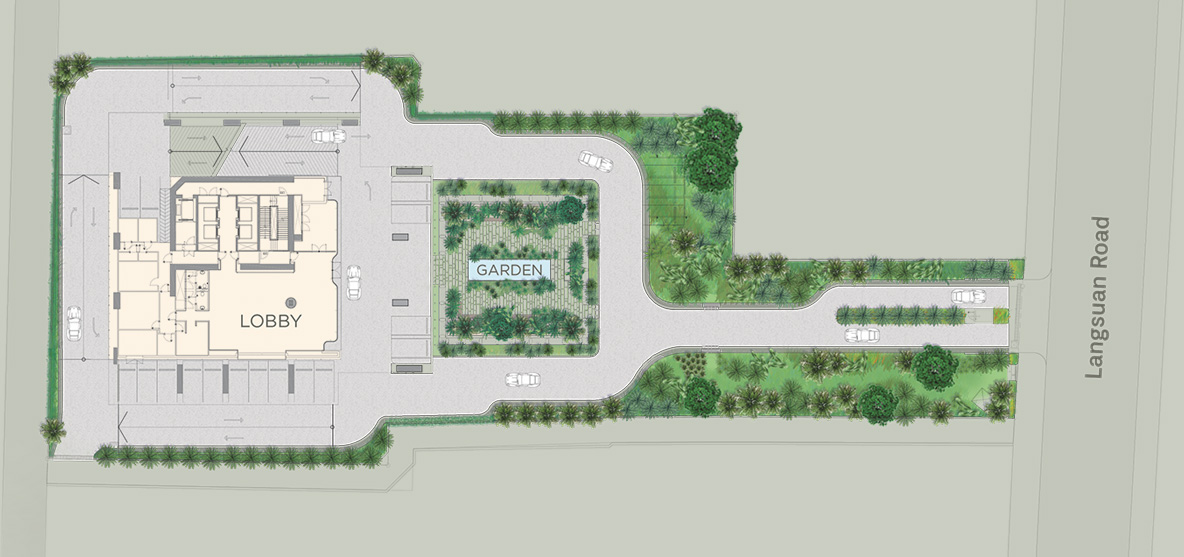 Amenities
Upon arrival, your resident's lobby leads to the lifts and facilities, serviced by Concierge and gracefully decorated with understated luxury and elegance.
On the 10th floor, the beckoning waters of the swimming pool overlooks Lumpini Park, inviting you to swim above the city. Whether working out, lounging or reading, for kids or simply the young at heart, the facilities provided at NIMIT Langsuan have been carefully designed to match the needs of residents today, and tomorrow.
Providing 100% carparking, the tower is positioned to maximize privacy, using state of the art security systems for your peace of mind.
Outdoor Swimming Pool
Jacuzzi
Fitness Center
Sundeck & Cabana Area
Steam & Sauna Rooms
Yoga Deck
Kids' Club
Storage Rooms
Library
Function Rooms
Wi-Fi in Common Areas
24-hours Security